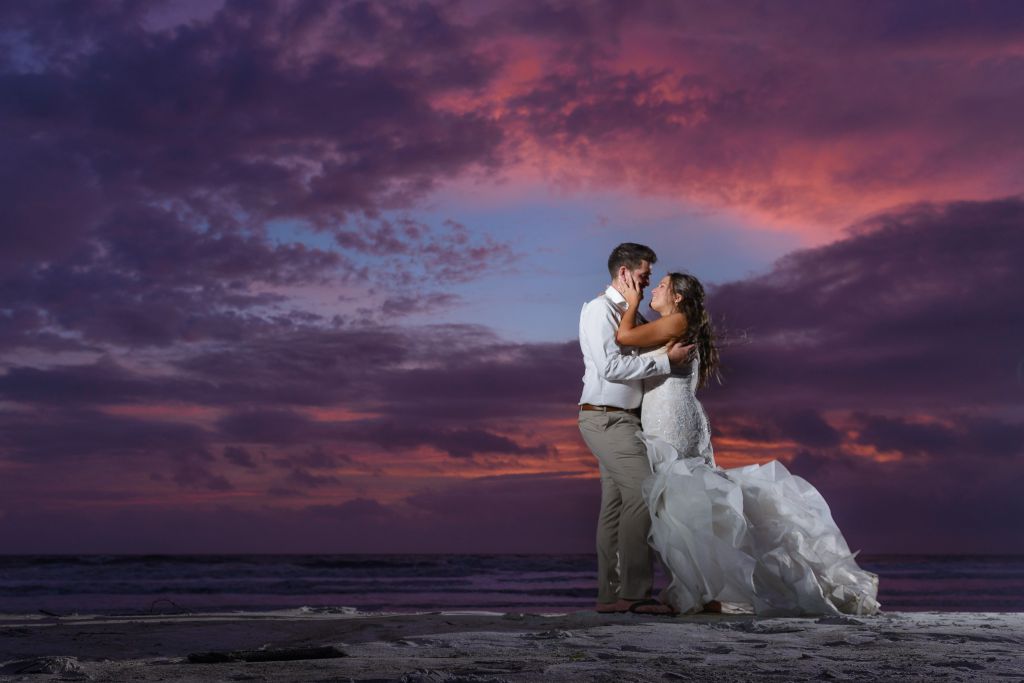 The Destination wedding of Haley & Callum Flynn from Canada at the Civitan Beach Club on Indian Shores, Florida.
This wedding was on the day when Hurricane Michael struck Panama City Beach. Although a couple hundred miles aways from the eye, the winds were pretty strong so the video was alittle more shakier than normal. It was not safe enough to fly the drone for the end of ceremony like we usually do, however was able to fly it later in day. You can see in the opening shot of the video, the crashing waves which you normally do not see in the Gulf of Mexico.
The Civitan Beach Club is ideal for a destination wedding with a Holiday Villas Vacation Rentals you right next door. It makes it very convenient for bride to get ready and guests traveling from out of town. The ceremony area is nice on this part of the beach. The is a hill of sea oates between the Civitan Beach Club and the beach which allows for great photography opportunites. It also makes a great background for the processional.
The Ceremony officiated by Rev Rick Lackore with Sensational Ceremonies . One of our favorite officiants, he is always so helpful with us photographers and videographers and real guides the bridal party so that their ceremony runs in a smooth manner.
See our youtube video of the aerial footage from this wedding Below.
Our photographer, Yaro did the photography http://celebrationsoftampabay.com/photographers-st-pete-beach/, and our DJ Dave provided the entertainment for the reception.
For more of our videos in the St Pete Beach area see St Pete Beach Video Page.