Weddings from New York to Florida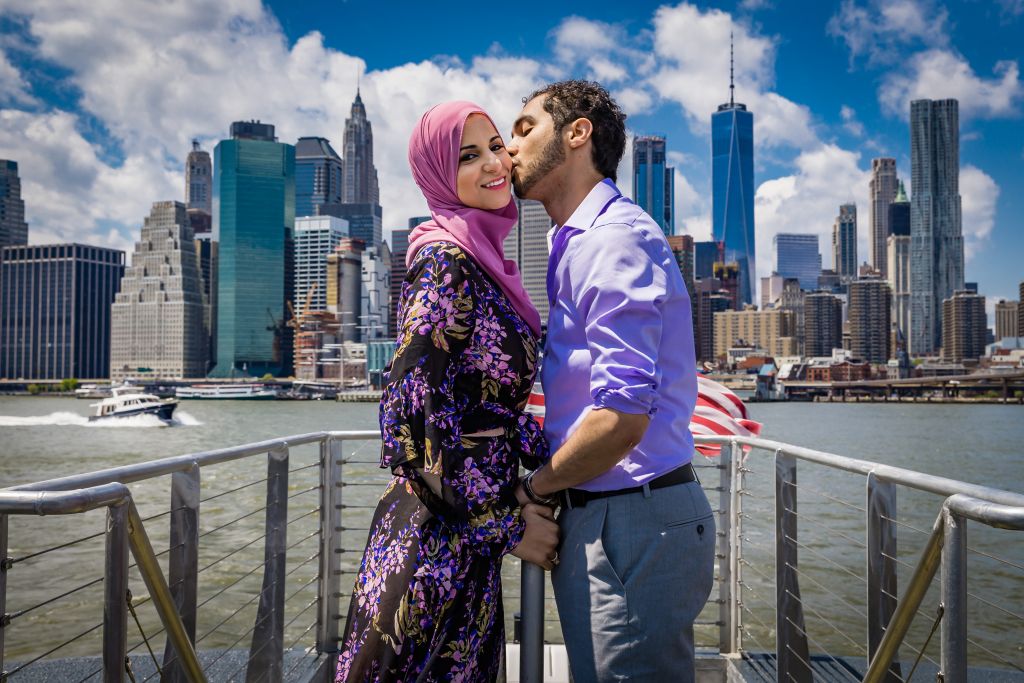 Our name is Celebrations of Tampa Bay, however we do travel outside of Florida as well.  Our travel rate generally runs about .85 per mile, which depending on the time of year and where your wedding is may be more or less.  The cost for weddings in most US cities is typically more expensive than in Tampa, therefore it is likely even with our travel charge, you may still be saving money.  Even if you are not saving more, you are most likely getting superior quality.  We appreciate it when a bride pays for our travel and you can be assured we will give 100% to give you a great wedding video and/or Photos.  We have been paid to shoot weddings From New York City to Florida Keys, and have shot Corporate jobs in  California, Arizona, Houston, and New Orleans and have shot aerial video in 21 of the 50 states.  We have shot aerials from the Golden Gate Bridge to the Sunshine Skyway, from Niagra Falls to the Florida Keys so we are very experienced in shooting in other parts of the country.
Fort Lauderdale Beach

In Florida, we enjoy shooting weddings on the East Coast for several reasons.  The Atlantic Ocean tends to have more color than the Gulf of Mexico.  We also like the "goldish" color of the beach on the east coast compared with the white sandy beaches of the west coast.  This provides better contrast for your pictures.  The west coast does have the best sunsets, however during most of the day, the lighting favors the east coast in the late afternoon.  The sun tends to shine on the subjects rather than behind the subjects which means less backlighting issues for a photographer. The ideal wedding would be to have the ceremony and all the pictures during the day on the east coast, and then go out and do your sunset pictures on the west coast, which I guess is not possible unless you are in the Florida Keys.  Feel free to use the easy contact form on the right to ask us about our travel charges for your wedding.  Here are some of the wedding highights of our videographpers in Florida.
Jacksonville
Florida Keys – Islamorada

Chicago
Ft Lauderdale Yacht
New Orleans

Vero Beach Hotel & Spa

Detroit

Key West – Waldorf Astoria

Orlando – Bella Collina Country Club

 Video Rates
Travel is generally .60 per mile, however may vary slightly depending on the area and time of year
| | | |
| --- | --- | --- |
| $1,295 | 6 hours | Basic Video Service Edited, includes Cinematic Highlight Video & Raw Footage delivered on DVD or Blu Ray with Personalized Case |
| $1,595 | 6 hours | 2 Cameras Cinematic style Highlight Video (5-9min) & Documentary Style Long Version Video (90min – 2 hrs)  2 DVDs or Blu Ray with Personalized Case |
| $1,995 | 10 hours | 3 Cameras ALL DAY SERVICE includes Highlight Video & Long Version Video delivered on 4 DVDs or Blu Ray, includes Big Screen Projector |
| $995 | 5 hours | Unedited Video delivered on DVD |
additional options for video
| | | | | | | | |
| --- | --- | --- | --- | --- | --- | --- | --- |
| 2nd Camera ceremony only | $100 |   | 2nd videographer (3 hrs of service) | $300 | | | |
| |   |   | |   | | | |
| Big Screen Projector | $100 |   | Highlight Video 5-9 minutes | $200 | | Rehearsal (2hrs) |  $225 |
| |   |   | |   | | |   |
| Photo Montage 50 pics with music | $175 |   | Photo Montage 100 pics with music | $275 | | Love Story | $700 |
| |   |   | |   | | |   |
| additional DVDs | $35/ea |   | 3-4 DVDs | $30/ea | | 5 or more copies | $25/ea |
| |   |   | |   | | |   |
| blu ray DVD, first copy | $50/ea |   | 3-4 blu rays | $35/ea | | 5 or more copies | $30/ea |