Photography, Video, & DJ Packages
Our Photographers in Tampa Bay and also travel across the United States having done events from New York to California
<
Wedding at Florida Rustic Barn – Abby & Gabe from Celebrations of Tampa Bay on Vimeo.
Review Wedding Wire posted 02.16.21 (see review)
"My planner, Susan, recommended Celebrations of Tampa Bay and I'm so happy with their services. We used their zoom capabilities with Dave, the videographer, and Joe as our photographer. They were all professional, attentive, timely and clear communicators. I loved their artistic style and cannot wait to see the final pics and videos! They even stayed a little longer past the time we hired them for just to make sure they caught everything we wanted. Thank you so much to Stephanie for all the coordination and to all the team at Celebrations of Tampa Bay!" – Sara Rothenburg-Rivera…Wdg 02.11.21 at Tampa Bay Watch
Review on The Knot posted on 09.11.20
Very pleased with our photographer/videographer/DJ combo! Our pictures were perfect (Joe), the video priceless (Bernie) and the DJ (Dave) did everything perfectly! Very happy with the ease of having all 3 vendors with the same company! We completed the worksheets and they were all executed perfectly by the team. We didn't have any idea what photos we wanted, but Joe directed us perfectly and we have some amazing photos to cherish for the rest of our lives. Thank you all for making our day wonderful and capturing our special day so we can cherish it forever!!! HIGHLY RECOMMEND!!! -Cheryl Colombo-Lorenzo wdg 08.08.20 at The Rusty Pelican
The Knot review posted on 09.16.20
"Randy, Stephanie, and Dave were absolutely amazing to work with! We booked Celebrations of Tampa Bay for our wedding videographer. Our wedding plans changed several times before and during COVID and they were extremely accommodating and responsive to all of our questions and concerns. Dave was our videographer and he went out of his way to make us feel safe and comfortable, which we greatly appreciated! The highlight/teaser video and documentary video far exceeded our expectations and we're so happy we found them! Highly recommend Celebrations of Tampa Bay to anyone in Florida looking for a wedding videographer. " -Molly Nurcyzk-DiDonato wdg at The Bayou Club 06.25.20
Wedding Wire Review posted 07.05.20 (see review)

"I hired Celebrations after seeing the video they did for a friends wedding. Stephanie and Randy always replied quickly and were helpful in finding a package that fit our budget. Randy went above and beyond to get beautiful shots on our wedding day and provided us with multiple videos that captured our wedding day perfectly. Not only will my husband and I cherish these videos for years to come, but our family loves recapping the day as well! I highly recommend!!!" -Joelle Bellmund wdg 02.29.20 in Sarasota
Google Review posted 06.29.20

"There are no words to truly describe how much Celebrations of Tampa Bay helped take care of the organization and planning leading up to our wedding (purchased the Deluxe All Inclusive Wedding Package), but went ABOVE & BEYOND to also capture ALL of the magic shared by our loved ones and friends on our special day. Celebrations of Tampa Bay is and will always be the BEST decision we ever made for our wedding day… such a kind and wonderful experience to work with them. We cannot thank DJ Dave, Joe the Photographer, Stephanie with Coordination, and Randy our Videographer (and Owner) for making our December 28th, 2019 Wedding in Clearwater so special, and for turning all the special moments of our wedding into forever memories (absolutely stunning photos and Blue-Ray DVDs). HIGHLY RECOMMEND Celebrations of Tampa Bay to all in the Tampa Bay Area and we look forward to using Celebrations of Tampa Bay in the future again for family and friends!" -Ana Justine Yousefi Cohen wdg at Kapok Special Events Center.
Review from The Knot posted 10.31.19
My husband and I went back and forth on having a videographer at our wedding. I'm so happy that we decided to have Celebrations of Tampa Bay as part of our wedding team. Our highlight video is awesome and we are eagerly awaiting the full video. The office team was also very polite, responsive, and helpful. Highly highly recommended! – Niki  Finney & Travis Thompson wdg 10.18.19 at Bilmar Beach Resort, Treasure Island

View our Wedding Photographers in Tampa, Clearwater,  St Petersburg, and  Sarasota wedding galleries by location.
View our Real Estate Photography & Video where we can use 360 VR Video & 3D Vitual Tours
Our Tampa Wedding DJs are Professional, Friendly & Flexible and will cater to your needs.
We are based in Tampa Bay and will travel all across Florida & US.  We have shot weddings from New York City to Key West.  See Destination Weddings
See our reviews from our brides and grooms.
On our Big Screen Projectors, your guests can see footage from ceremony during reception.
Create a Magical and Romantic atmosphere with our UPLIGHTING.
We make it easy for you to get information.  You can use the easy contact form (to the right), we will respond promptly! We have a full-time office staff, and are always here to answer your questions.
View Quinces, Bar Mitzvahs, School Plays, Graduations, and more on our Events Pages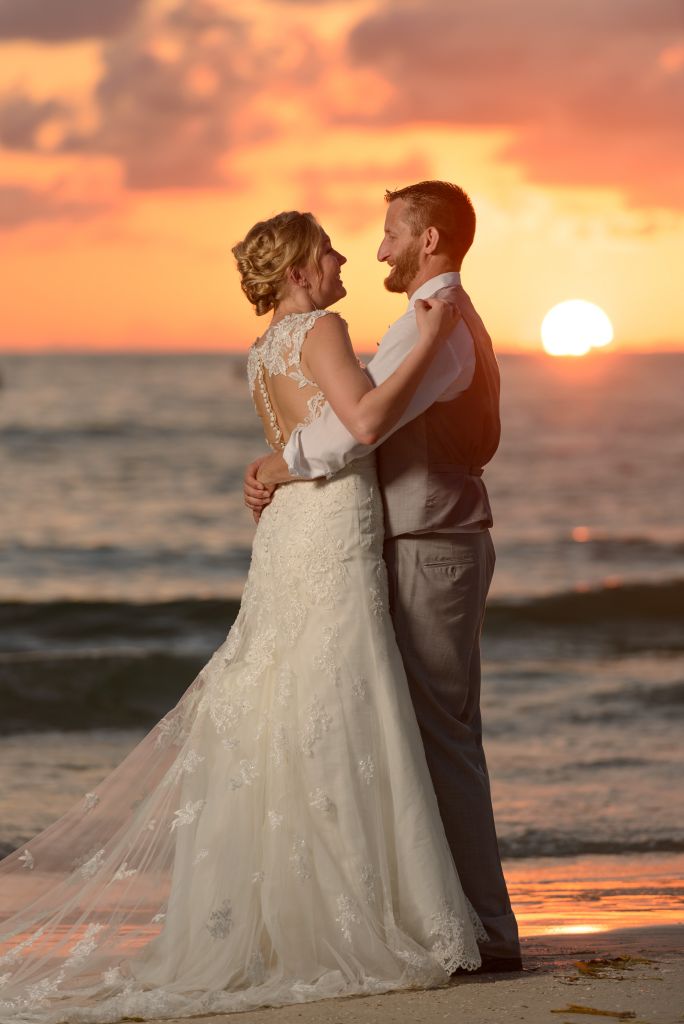 As you begin the exciting process of planning for your wedding,  you can rest assured that our Tampa Photographers will value your time.  All of our rates are listed online, so there is no guessing, how much do we charge.  We are not the cheapest, however, when you compare value, we think you will like what you see.  We believe an educated bride will be more likely to be a happy bride after the wedding.  Therefore, on our website,  we strive to provide content, which will help you to avoid certain pitfalls that can happen on your special day.  Our tips and advice pages are from years of experience of performing weddings in Tampa Bay.  See FAQ pages for frequently asked questions.  This information will help you, which, in return,  will help us to give you the best images and video possible.  If you have any questions feel free to use the contact form below, or email above.
Wedding Planning can at times make a bride feel overwelmed, but if you allow us to guide you with our experience from over 4,600 events, your special day will be a resounding success.  Our photographers in Tampa are very skilled at what they do, however, some things are beyond our control, but within your control.   We address some of these issues on our website to help guide you in the right direction.  Our blogs also are a great source for ideas and our recent work.
While many wedding companies who offer multiple services like we do, will just use contractors who work for one company one weekend, and another companny the next, our Photographers in Tampa regularly work with us.   We have a staff of 3 main photographers who have all been working for us from 3-11 years.  We also have a staff of 4 main videographers.  One of our videographers has been working for us for 16 years and another for 9 years.  We originally started as just a DJ company, so therefore have high standards for our DJs.
When you book us for your wedding we will give you a Bridal Folder with information and worksheets so that you can design our services to meet your needs.   We approach every wedding as though, this will be our best wedding ever.  Passionately Pursuing Excellence is not just a motto, but it is truly how we operate.  With your help, our photographers in Tampa will allow you and your family to cherish this special day for years to come.