Photo Shoots in Hillsborough & Pinellas Counties
$395 for 90 minutes of Service, includes Unlimited High Resolution Photos
If we are shooting your wedding, the engagement shoots are $295.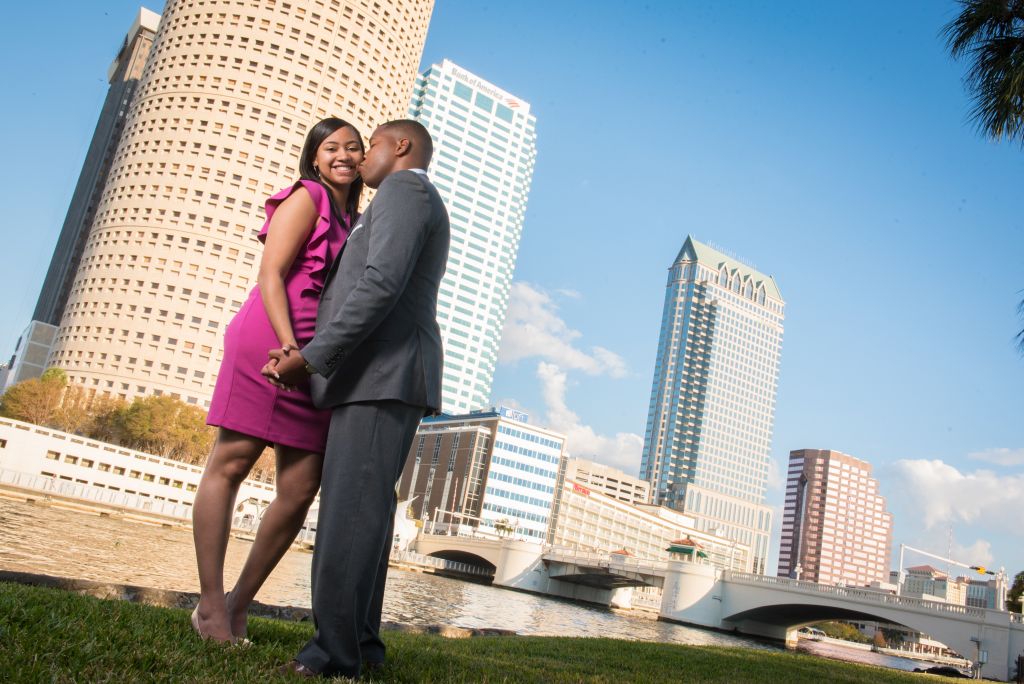 Here are some locations that we like to shoot at, you are also welcome to pick your own location. 1. Harbor Island/Tampa Convention Center  2. University of Tampa  3. Hyde Park  4. Ybor City 5. Lettuce Lake Park.   The best time for a photo shoot is around sunset, from one hour and 15 minutes before sunset to 15 minutes after sunset.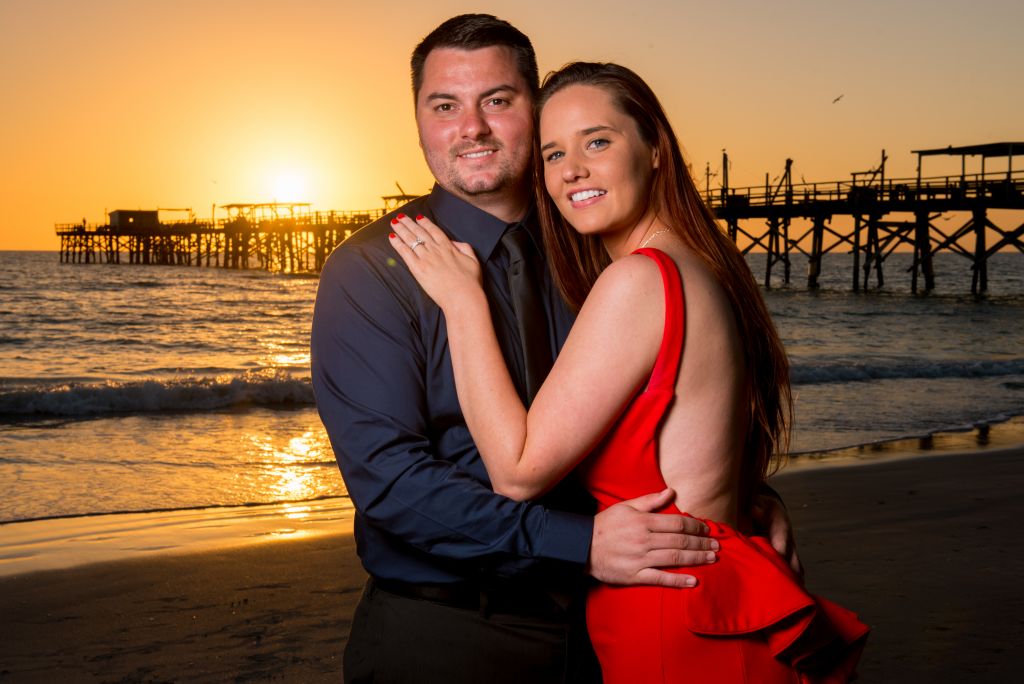 Top Ten Tips for a Killer Engagement Session:
Location, location, location! Choose a session location that's meaningful to you and your fiance'. Do you enjoy camping and hiking? Consider a park or nature area. Are you city-goers? Urban sessions are a great way to incorporate your personalities. Is the beach your favorite hangout? Sunset beach portraits are always gorgeous. Did you go to college together? Why not have the session at your alma mater. Think about what's important to you as a couple; incorporate that into your session.
Grooming – You'll be photographed from head to toe during this session, so neglect nothing! Take special care to do any primping that makes you feel good about yourself. Schedule haircuts, color retouches, any waxing (eyebrows, etc.), and manicures / pedicures in advance, so you're not stressing at the last minute. Or, consider having your hair and makeup done by a professional… you'll feel confident and beautiful, and this will show in the photos.
Wardrobe – Be yourselves! If you consider yourself a casual couple, choose outfits that demonstrate that. If you dress up frequently, incorporate dressy outfits into your session. You want to be the best dressed YOU during your session. When choosing your wardrobe, your outfits don't have to match each other. Instead, consider your outfits to be one large ensemble… the colors and level of dress should complement each other. Its also very important to make sure your clothing is clean and wrinkle-free. One small wrinkle can ruin an otherwise fabulous photo.
Undergarments – Yes, this topic receives its own bullet point! Its important that you wear the correct undergarments for your outfits. You don't want to realize after the fact that you could see your bra (or whatever!) in every photo. Try the undergarments on with your outfit beforehand to ensure that the colors don't show through, no straps or lines are showing, etc.
Make it a date! Treat your engagement session as a date. It's a fun, romantic time for you and your fiance'. Plan a nice dinner afterwards so you have something to look forward to. And don't bring onlookers… it will make it harder for you to be relaxed and intimate in front of the camera if your friends or family are watching.
Leave your cell phones, bags, jackets, etc. in the car. You'll most likely be walking around to several different locations, and stopping a lot along the way. You don't want to have to worry about personal belongings while you're posing for photos.

You also don't want anything bulky (keys, cell phones, etc.) in your pockets. You can always ask your photographer to carry your keys… we won't mind!

Be adventurous! A session often includes lying on the ground, or climbing on benches, walkways, stairs, trees, etc. Don't be afraid to get dirty – if you're tense, it will show. Instead just relax and go with it!
Finally, have fun! This session is meant to commemorate an important time in your lives as a couple. Make it fun, and make it YOU.