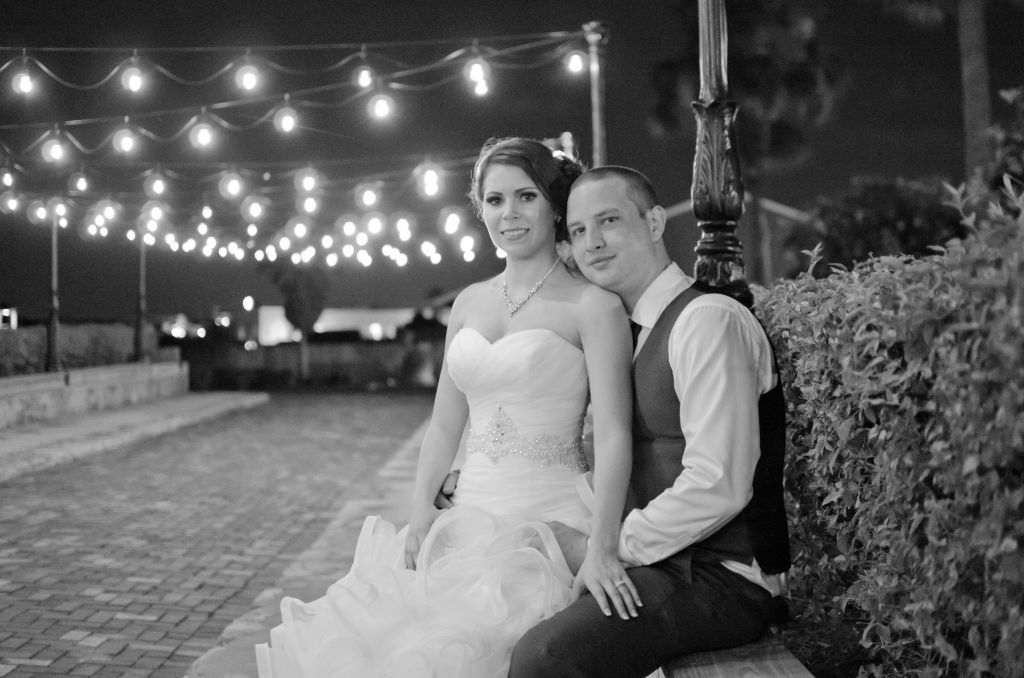 The Barn at Winthrop is becoming a popular wedding venue in the Brandon – Riverview Area
If you are looking for a great wedding venue in the Brandon Area check out this wedding at The Barn at Winthrop.  This venue is located on Bloomingdale Ave near Providence Rd on the Riverview – Brandon Border.  I hear the complaint sometimes from brides that Brandon has no large wedding venues…well here is one.  The Barn at Winthrop can hold 200-350 people and has a nice brick layered area outdoors perfect for weddings.  I will say it was brutally hot, but anywhere outdoors in Tampa in mid July will be.  As a photographer we love some of the variety around this venue for backgrounds.  There is nice rich greenery, along with the brick landscaping.  There is also a older Pavilion next door that although is aged, can make a great background for black & whites.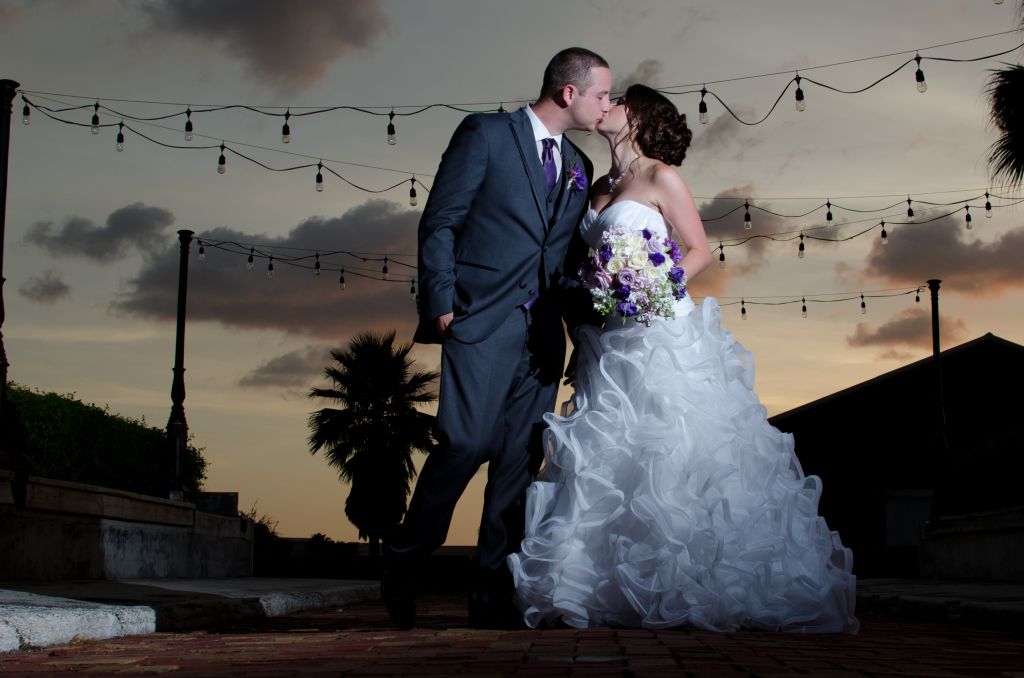 This venues location is great for us being under 2 miles aways.  After doing weddings in the Florida Keys  & Ft Lauderdale the previous couple of weeks, was nice to be on home turf.  The mini lights as you can see make for a excellent background for romantic portraits with an experienced photographer like Donald who shot the stills on this wedding.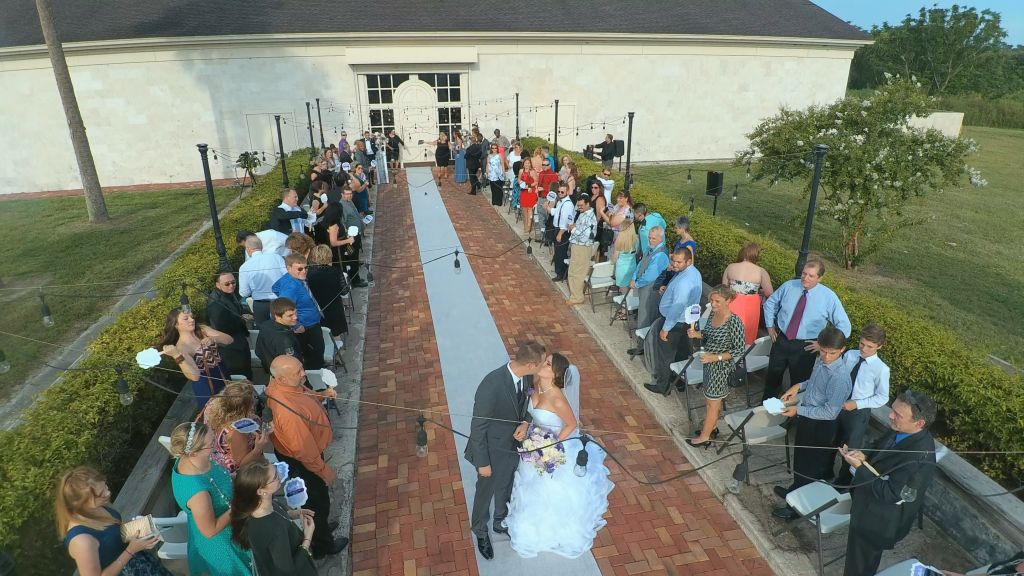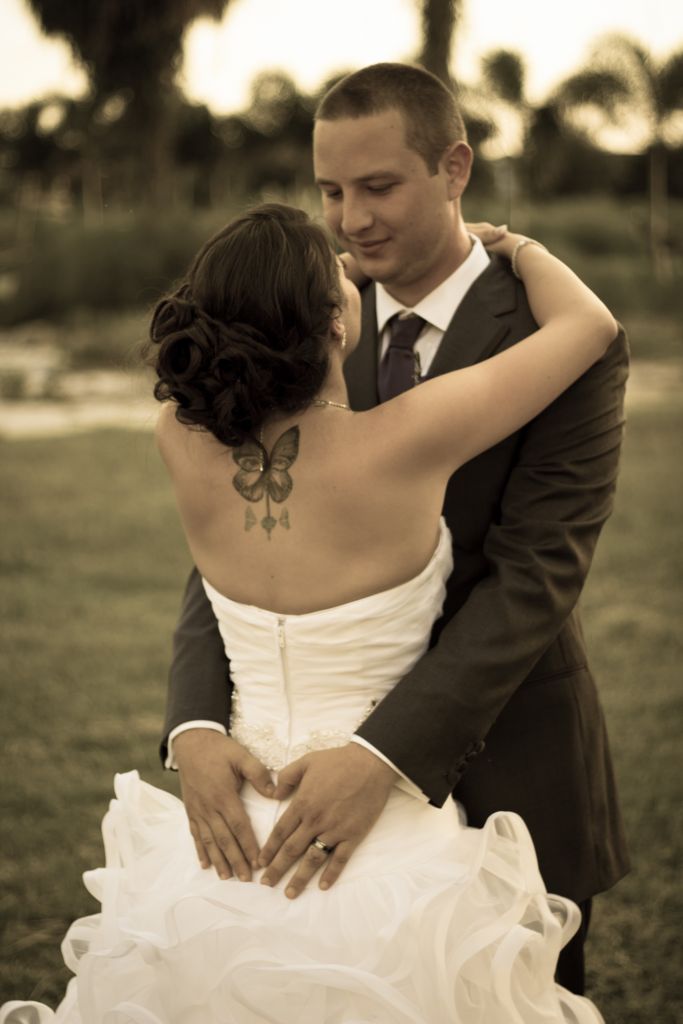 The linens, uplighting, & Floral Design were also provided by Carol Valderrama with The Barn.
Entertainment provided by Jacob Smeaton with
The delicious spanish food was catered by Cafe Viejo which is a popular Columbian restaurant in Brandon located at 436 Brandon Blvd near Lithia Pinecrest Rd.
Brides dress by Davids Bridal
Wedding Cake by Publix. Events.0890@Publix.com