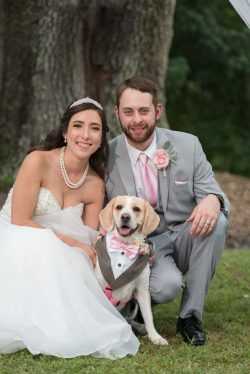 Wedding of Amanda Silebi & Eric at Cross Creek Ranch, accompanied by their friends, family, and a well dressed dog.
Amanda & Eric met through a mutual friend, a friend of Eric's from the high school band. They were all hanging out one day and Eric Complained that their friend never answered the phone to hangout. Amanda gaved Eric her number so that he could contact them. They persevered and Eriic asked Amanda out with a cake (that read "Will you be my girl") in the beginning of her junior year in high school. 7 Years to the day they started dating (10.07.11), they were married under the Big Oak Tree at Cross Creek Ranch. Cross Creek Ranch
Photos by Yaro & Nil and Video by Randy & George (highlights coming in a couple of weeks).
An impressive array of flowers provided by Alta Fleura LLC. Cake & desserts provided by Alessi's Bakery. DJ by Grant Hemond & Associates.