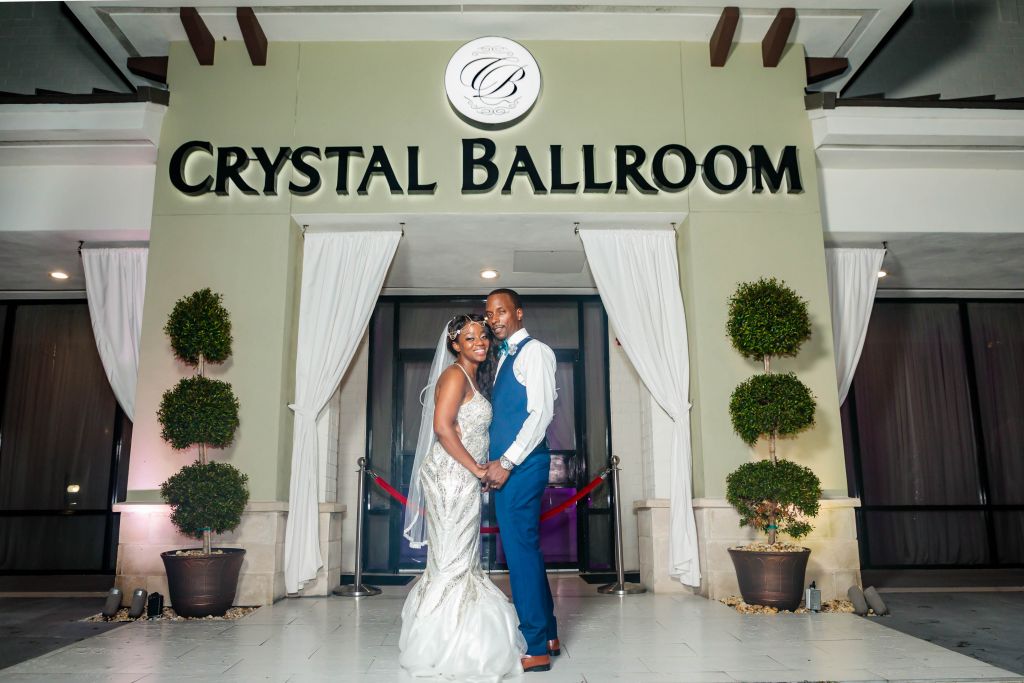 Wedding of Corinthia & Jeffery Hawthorne at the Crystal Ballroom in Clearwater. Corinthia & Jeffery chose this elegant venue for their destination wedding. They are from Sugarland Texas. Corinthia, a great name for a bride. She was named after Corinthians, the book in the Bible that has the love Chapter (1st Corintians 13th).
Although we have shot many weddings at the Crystal Ballroom and have always heard nice things from our staff about this venue, this was the first time I personally have been able to shoot here. I admit I was alittle happy that the ceremony was moved to Crystal Ballroom from Sand Key Park, so I could do not only a reception but a ceremony here as well.
Our Photographer Joe did the photography, and Randy did the video, and Tony was the DJ. We were honored as the bride booked us the week before the wedding. We shot the pre-ceremony shots at the Marriott St Petersburg a convenient 10 minute drive from the Crystal Ballroom.
The ceremony was originally planned for Sand Key Park, but due to rain it was moved to the Crystal Ballroom. The staff at Crystal Ballroom did an amazing job setting up the wedding as you can see in this video. The Crystal Ballroom originally started in Orlando, but now has venues from Daytona to Clearwater. The staff (which you can see at 6:26) is incredibly nice and work very hard to make the bride happy. For more info on this elegant Cleawwater Wedding Venue see Crystal Ballroom Clearwater.