Aerial Shots are a must for weddings at Shephard's Beach Resort with the Jettty of Rocks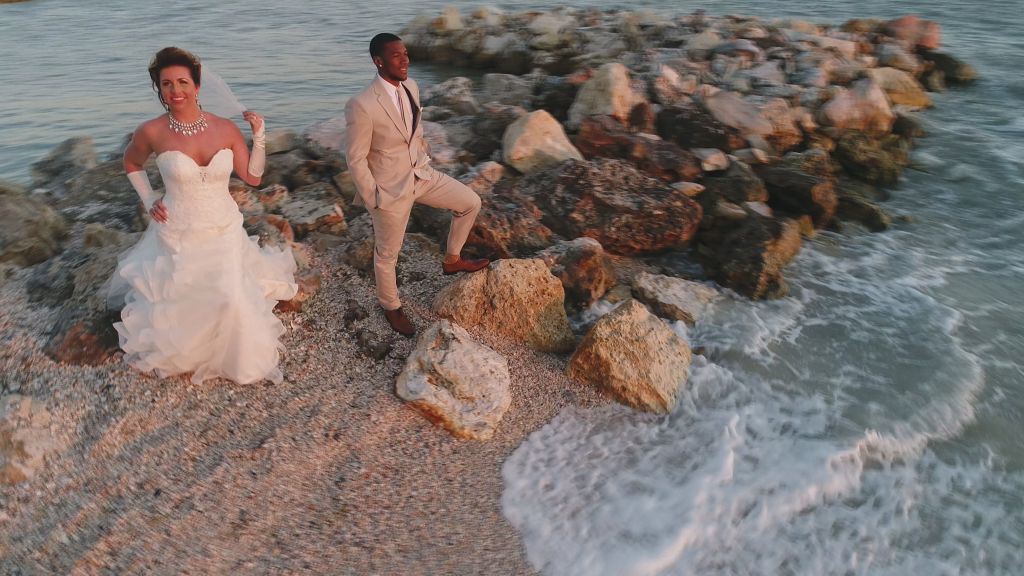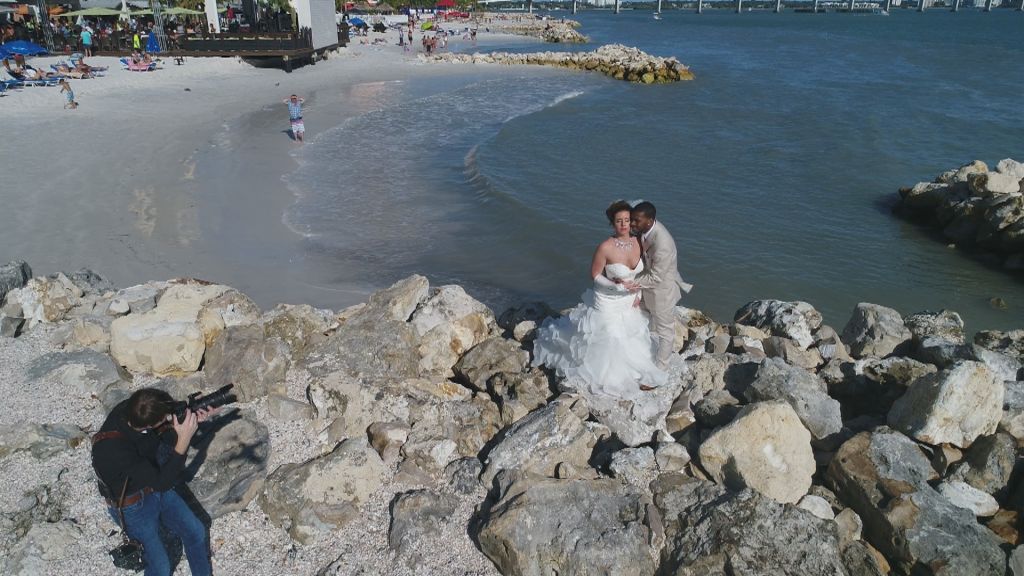 The destination Wedding at Shephard's Beach Resort of Shay Stout & Desmond Mayberry from Indiana. Our Clearwater Beach Photographer, Yaroslav did an incredible job with the still photography. Yaroslav is one of our newest photographers to join our team.  He is from the Ukraine and has a great eye for artistic photography.  Yarolslav has in incredible ability at connecting with the bridal party.  He is able to relaxed people in a stressful situation and therefore gets better facial reactions from them.  
People love his personality as well as his foreign accent. We featured him more than we normally do with our photographer because of his ability at making it fun for the bridal party.
Sherphards Beach Resort is a convenient venue for wedddings. The ocean is right there with a nice jetty of rocks on the property as you can see makes a great setting for aerial shots with the drone.  The area of beach around Shephard's is small but that is also an adv advantage because the bridal party doesn't have to walk very far to get pictures with the Gulf of Mexico.