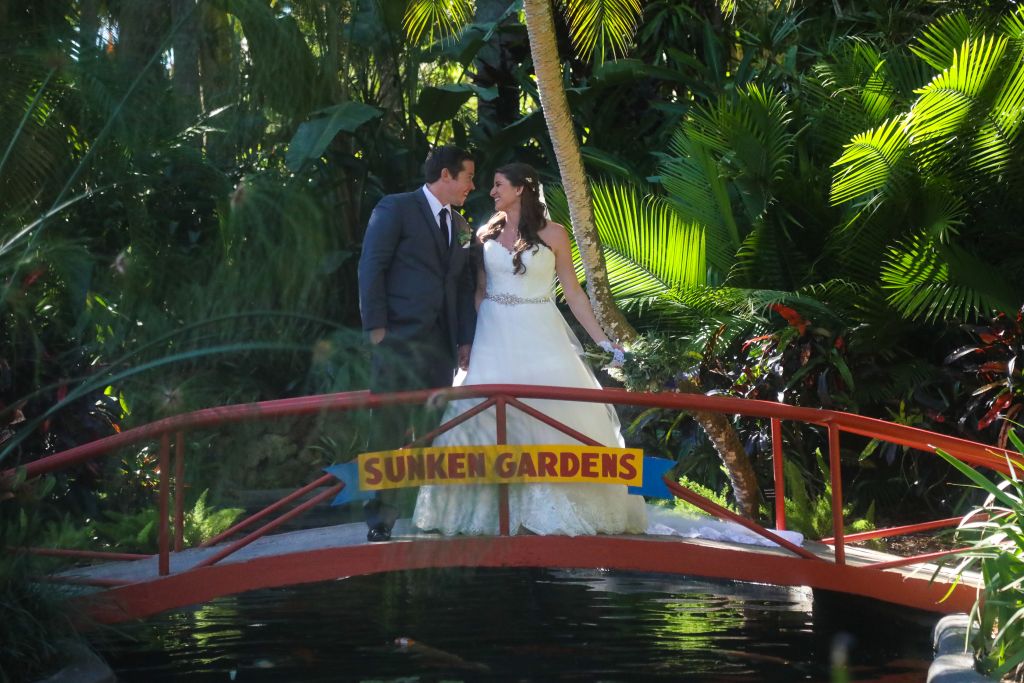 Outdoor Reception in Oak Pavilion on Wedding at Sunken Gardens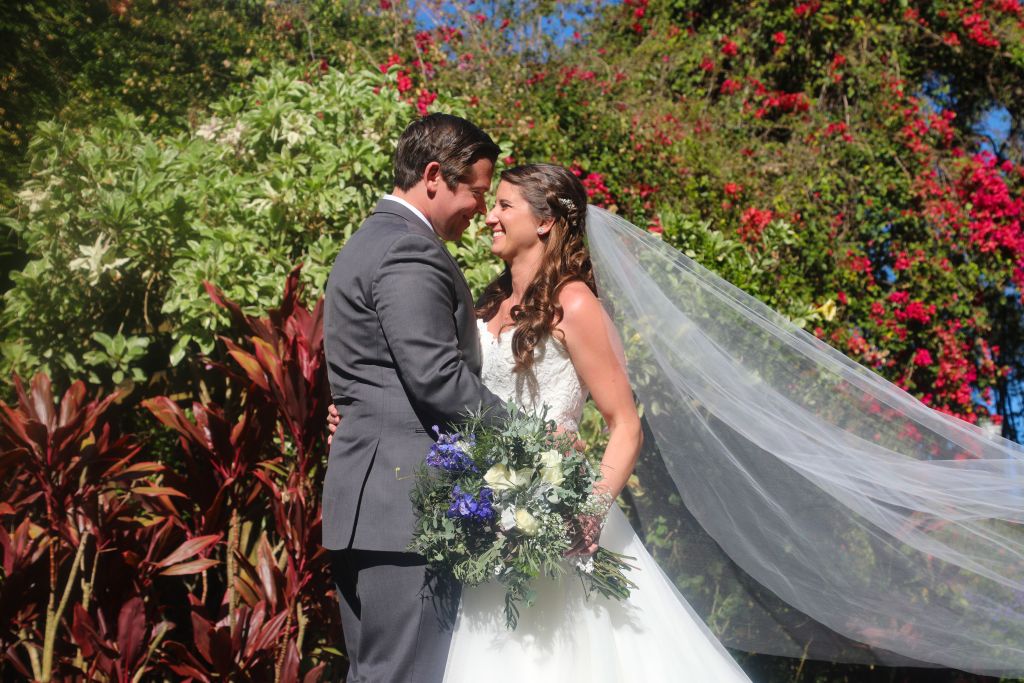 This wedding at Sunken Gardens of Tiffani & Jamison at was about as perfect as a wedding can be.  This great wedding starts with a beautiful bride and handsome groom, and some great emotion. A very lively dance, aided by a real good DJ, check out the girls holding the bride in the air during the reception.  Although we were only hired to do the video, I had to shoot a few stills which you see here.
Sunken Gardens provides 4 acres of lush, tropical botanical gardens, great setting for a wedding. This early March day provided some fantastic weather. The ceremony was in the Butterfly Garden, check out the 3rd shot at the opening of the video you can see the Butterflies. The reception was in the tent in the Oak Pavilion. Wedding coordinated by Debby Dunken with Sunken Gardens. For more information on having a wedding at this beautiful St Petersburg venue see Sunken Gardens Weddings.
Having great officiant, photographers and DJ to work with also really help make a great video too.
The officiant was one of our favorites, Rev Rick Lackore with Sensational Ceremonies . They are always so accommodating to the photographers and videographers.
The still photographers, Corey & Abbie with Conroy Photography  were so great to work with. They were every bit as hard-working as we were, taking advantage of every opportunity.
The DJ was excellent as well, which makes a big difference in getting great reception footage. He was Scott from Orlando with Event Concepts . He did a "sing off" which you see in this video, where the bridesmaids pick up the bride and hold her lying flat in the air, awesome stuff.
The cakes were done by a Liz Jensen with Homemade Favorites. Checkout the "DeWalt Tools" grooms cake, pretty creative.

The guests were also treated to some delicious food with catering provided by Texas Cattle Company about/catering/

For more of our weddings at Sunken Gardens see our St Petersburg Photography Gallery.

Tags: