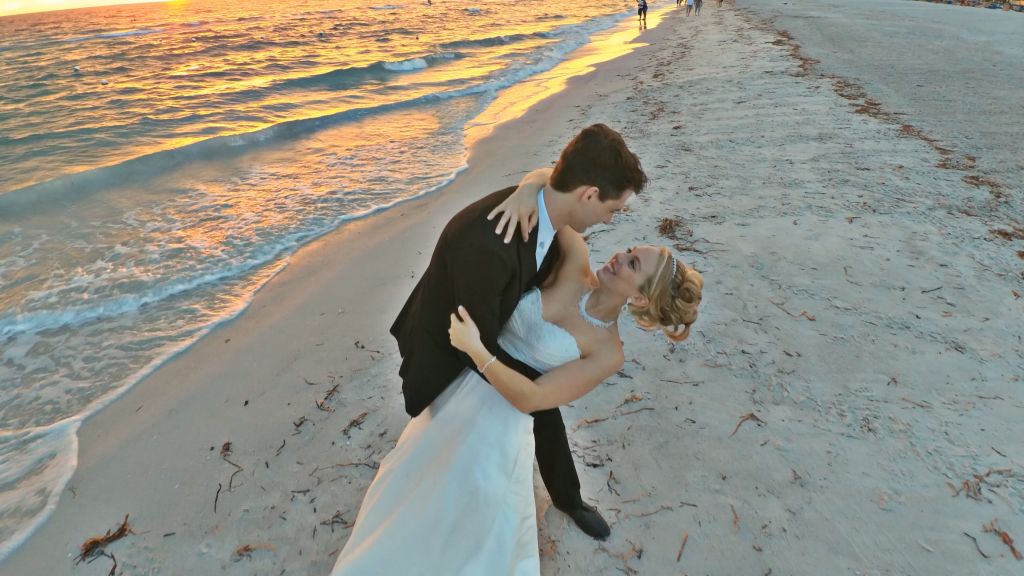 A Stormy Day on this Wedding at Grand Plaza Presidential Ballroom Provides Great Atmosphere for Romantic Photography
Melissa Coleman & Michael Sperber had their wedding at Grand Plaza Presidential Ballroom. We have shot over 50 weddings here, and this the first time doing a ceremony in the Presidential. The reception was in the Imperial Ballroom. Indoor ceremonies in August in Florida is a good thing! On this day with the threatening rain, it didn't affect the ceremony at all.
Melissa & Michael met at University of Florida (go Gators!) and ironically found out their families lived just 10 minutes apart in St Petersburg. Melissa's brother as the officiant. It was obvious he cared a lot about his sister and he was on the verge of tears during the ceremony. A great, funny, yet substantive ceremony. The vows during the ring exchange was unique as they mention how the rings themselves are not important, but what is important is their undying love, utter devotion, and total commitment they make to each other. Check out the bridesmaids dance during the reception, has to be one of the best choreographed bridal party dances I've seen.
These pictures here are taken off the video, however,  wedding photography was done by Alex Lauren with Melissa Lauren Images http://melissalaurenimages.com/, they are always great to work with. Often times with a husband wife photography team, the spouse is not really a trained photographer, but not so with Alex. He obviously has a passion for it just like Melissa.
The DJ was great as well, Jeff Staples http://www.jeffstaples.com/. He has been one of Tampa Bays better DJs for a while .
Wedding Cake by Sweet Divas Chocolates http://www.sweetdivaschocolates.com/
Photobooth by Snapshoot http://www.snapshootphotobooth.com/
For more of our wedding highlights in St Pete Beach see http://celebrationsoftampabay.com/wedding-videographers-st-pete-beach/