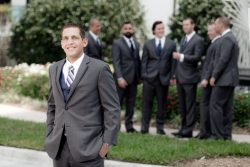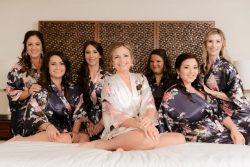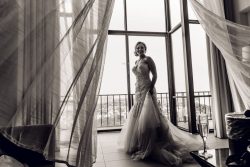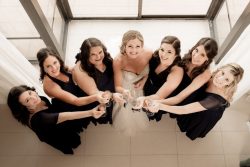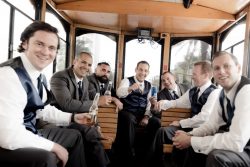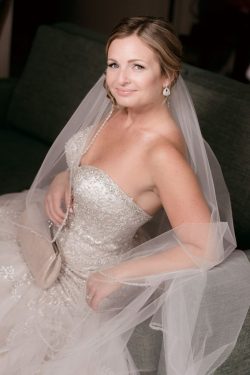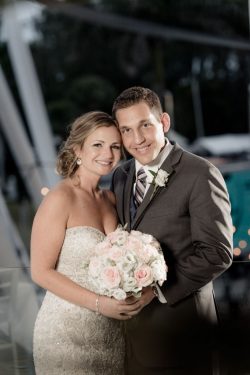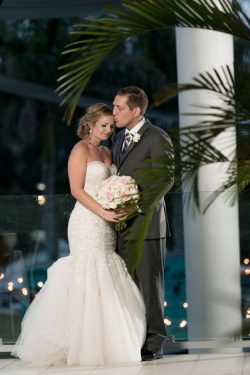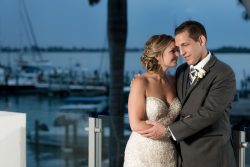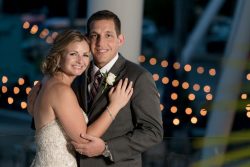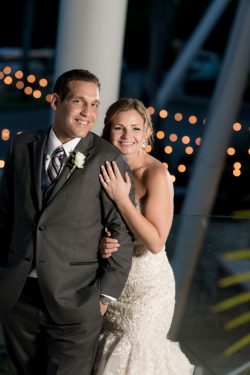 Wedding of Ali & Ken Metzler at the Sarasota Yacht Club, proof that Jets fans & Patriot fans.  A passionate couple makes for a great video. Ali & Ken wouldn't stop kissing. They kissed about 10 times when the officiant told them to, and then after getting announced at the top of the aisle, midway down the aisle and at the end of the aisle. It was great for the drone shot. It was obvious Ali & Ken came from two great families, who both really meshed together very well, eventhough the Groom is a New York Jets fan, and the bride a New England Patriot fan. Plenty of excitement at reception with our DJ Tony providing the entertainment . Great fun with The Hora, a Jewish tradition raising bride and groom on Chairs as well as both their parennts.
We started with the bridal party getting ready at the Hyatt Regency Sarasota  which we love shooting at. The suites there have two floors which makes it convenient for girls getting ready. The stairway in the rooms provide a nice area for photos shooting downward with the natural scenery through the window. The bridal party rented the Sarasota Trolley  for transportation from the hotel to the Sarasota Yacht Club.
The Sarasota Yacht Club was great for the ceremony being right on the water with the marina in the background. Our photographer Yaro & I would have loved to have more time for pictures, but we were on a tight schedule and rain came and cut our formals short. For information on weddings at this beautiful waterfront venue see Sarasota Yacht Club Weeddings.