Brandon, Clearwater, Clearwater Beach, Pasco/Polk, Photos, Sarasota, St Pete Beach, St. Petersburg, Tampa, Videos
July 6, 2017 3:42 pm Published by Randy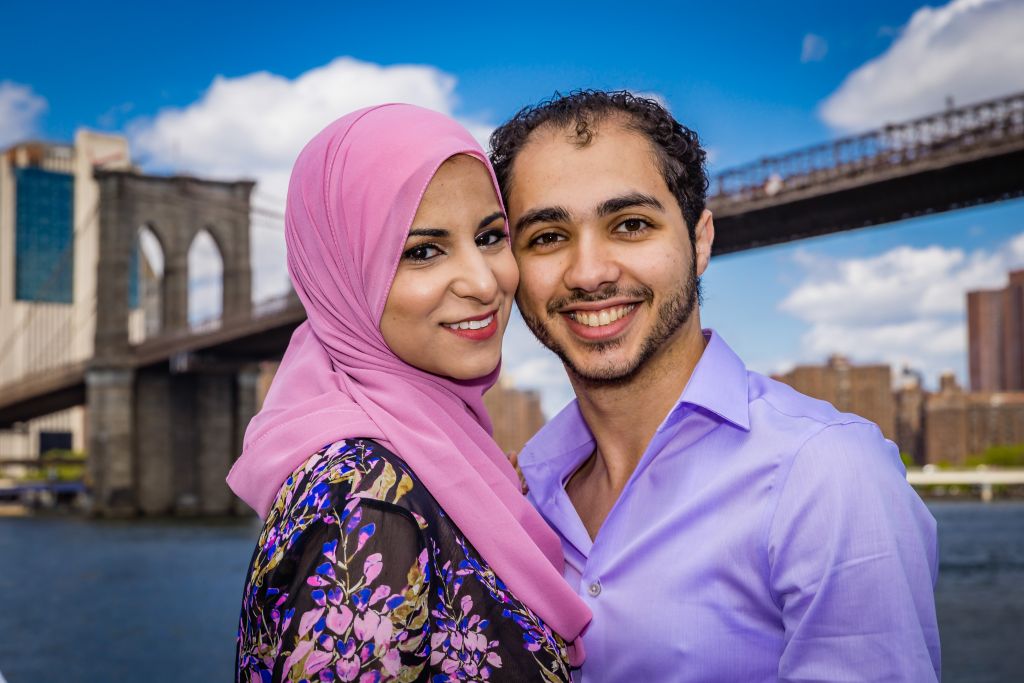 Wedding at Leonard's Pelazzo on Long Island New York
Engagement Shoot New York City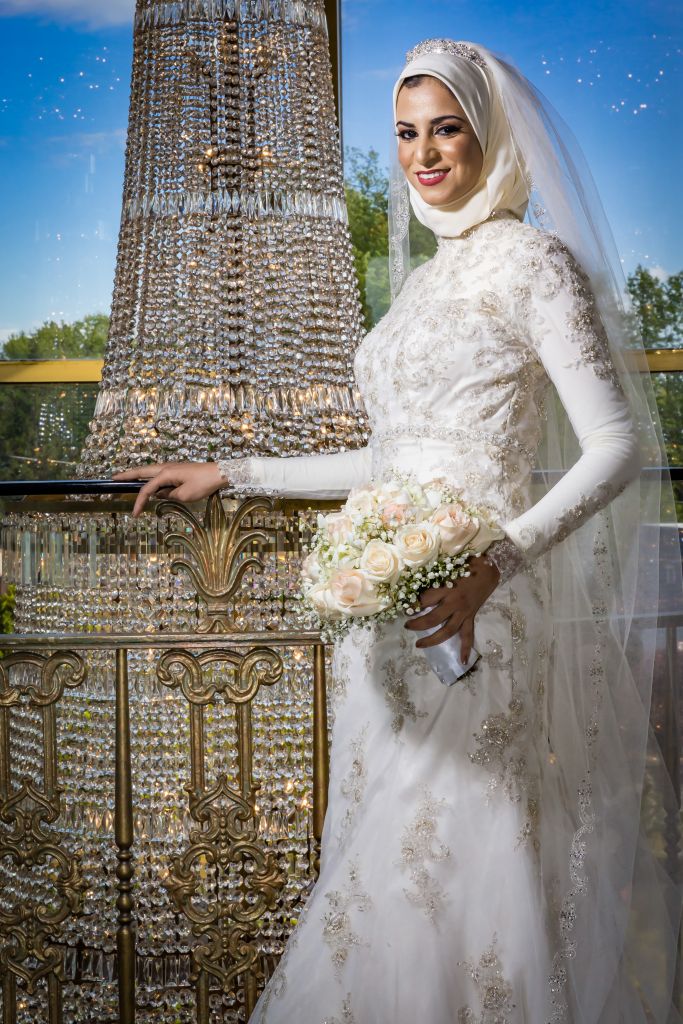 Wedding of Sally & Husam wedding celebration at Leonard's Palazzo in Great Neck, New York. We had shot Sally's brothers wedding last year in Tampa, so was honored for Sally & Husam to pay for our travel to shoot her wedding in New York.
We are based in Tampa, however our travel is very reasonable and often with the cost of Photographers and Videographers in New York you could still save money, or atleast not have to pay very much more for us than you would a photographer in New York. For information on hiring us for your out of state wedding see our Destination Wedding page.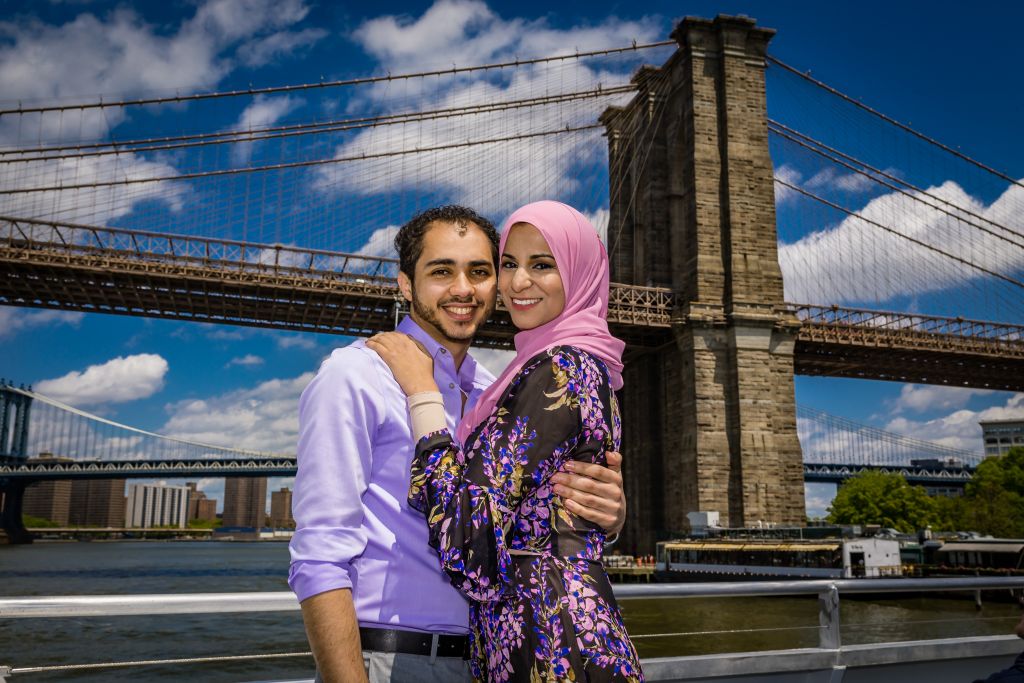 The bride had wanted shots of the skyline of New York City on the morning of the wedding. After looking at google maps trying to determine what would be the best shoot shooting from Brooklyn, I decided "how about we ride the ferry". I came up with a plan to board the East River Ferry at Hunters Point and taking it to Governors Island, then reboarding the northbound ferry back to Hunters Point.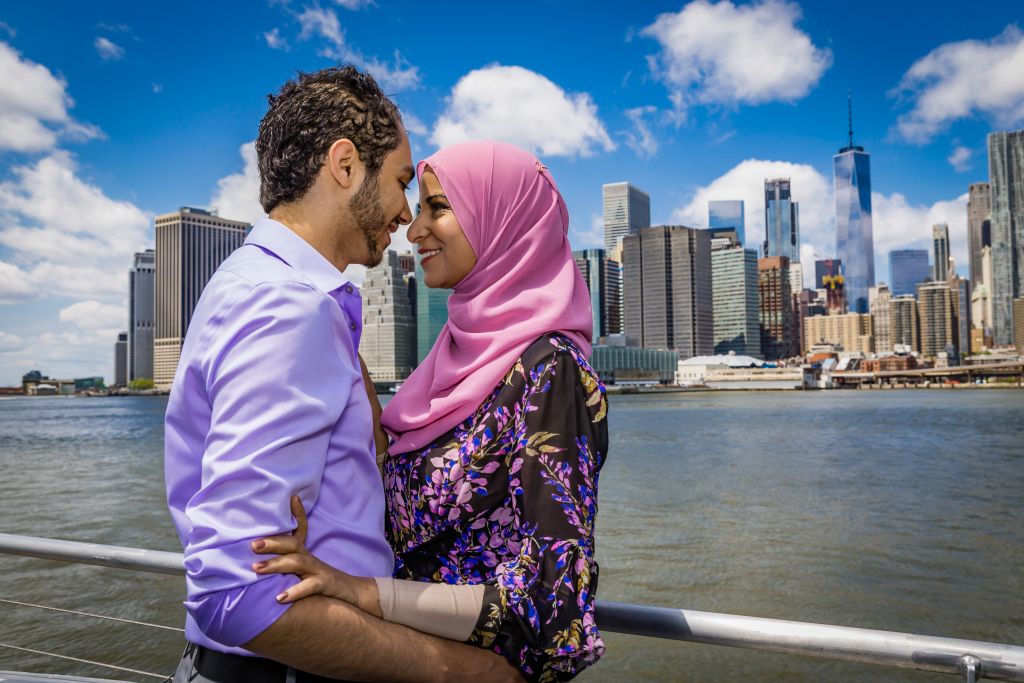 It worked out great as we sailed under the Williamsburg Bridge, Manhatten Bridge, and Brooklyn Bridge as well as giving us great shots of New York City.
The celebrations was on Long Island at Leonard's Palazzo in Great Neck.
For more of our ethnic weddings see our Ethnic Wedding Page