Photography Video DJ


SUMMER DISCOUNT

$300 off Photography & Video for Weddings May 28th – Sep 20th if booked in April.



Our Photographers are in Tampa, Clearwater, St Petersburg, but we travel across the United States having done events from New York to California
Wedding Wire Review Posted 04.13.18

"WOW! WOW! WOW! What an incredible company! From start to finish Randy was on point! He went above an beyond our wildest dreams! Everyone that sees the highlight video feels like they were actually there. Randy uses so many angles and perspectives to capture each shot. Randy worked so hard to make sure he got only the best shots. He shot from above on a ladder and even laying on the floor to get the perfect angle! AND the drones – INCREDIBLE SHOTS!! My friend had a drone at her wedding but she didn't get the shots we did, celebrations has the equipment and they really know how to use it effectively! A wedding is amazing but it only lasts so long, having a video like the one Celebrations of Tampa puts together, you can enjoy it like you are there and relive the moment forever. Randy was also amazing with our photographers they worked together so well you would think they knew each other;) Thank you so much Celebrations of Tampa!! We couldn't have picked a better videographer team!"  -Marissa Rodriuez-Vercruysse Wedding 03.11.18 at Cross Creek Ranch.  See review
Facebook Review

"If I could give a million stars I would!! Choosing Celebrations of Tampa Bay for our wedding was the best investment we made, hands down! We used them for photo, video and DJ. Jamie and Randy captured our day in such a special way. Our photos were gorgeous and the video……oh the video was more than I could have ever hoped for!! If I could make one suggestion, invest in the video. So worth it to re live your wedding day anytime you please! The DJ kept our guests on the floor the whole night! So much so that we kept him an additional 2 hours after he was scheduled to leave! We had our photos and video very quickly after our wedding as well. Thank you so much COTB for everything you did!" -Kristie Burton Wedding 11.11.17 in Riverview see review

View our Wedding Photographers in Tampa, Clearwater, and St Petersburg wedding galleries by location.
Our Tampa Wedding DJs are Professional, Friendly & Flexible and will cater to your needs.
We are based in Tampa Bay and will travel all across Florida & US.  We have shot weddings from New York City to Key West.  See Destination Weddings
See our reviews from our brides and grooms.
On our Big Screen Projectors, your guests can see footage from ceremony during reception.
Create a Magical and Romantic atmosphere with our UPLIGHTING.
We make it easy for you to get information.  You can use the easy contact form (to the right), we will respond promptly! We have a full-time office staff, and are always here to answer your questions.
View Quinces, Bar Mitzvahs, School Plays, Graduations, and more on our Events Pages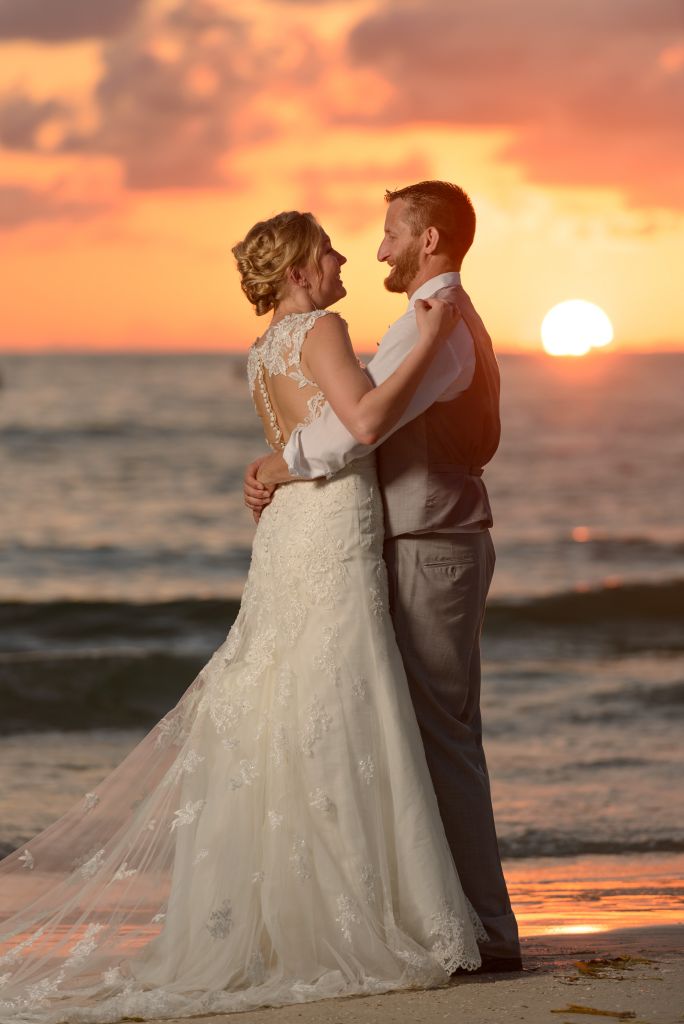 As you begin the exciting process of planning for your wedding,  you can rest assured that our Tampa Photographers will value your time.  All of our rates are listed online, so there is no guessing, how much do we charge.  We are not the cheapest, however, when you compare value, we think you will like what you see.  We believe an educated bride will be more likely to be a happy bride after the wedding.  Therefore, on our website,  we strive to provide content, which will help you to avoid certain pitfalls that can happen on your special day.  Our tips and advice pages are from years of experience of performing weddings in Tampa Bay.  See FAQ pages for frequently asked questions.  This information will help you, which, in return,  will help us to give you the best images and video possible.  If you have any questions feel free to use the contact form below, or email above.
Wedding Planning can at times make a bride feel overwelmed, but if you allow us to guide you with our experience from over 4,600 events, your special day will be a resounding success.  Our photographers in Tampa are very skilled at what they do, however, some things are beyond our control, but within your control.   We address some of these issues on our website to help guide you in the right direction.  Our blogs also are a great source for ideas and our recent work.
When you book us for your wedding we will give you a Bridal Folder with information and worksheets so that you can design our services to meet your needs.   We approach every wedding as though, this will be our best wedding ever.  Passionately Pursuing Excellence is not just a motto, but it is truly how we operate.  With your help, our photographers in Tampa will allow you and your family to cherish this special day for years to come.