Photography Video DJ
$200 off Photography & Video Packages for weddings from August 15th – September 15th

Photographers in Tampa and will Travel across Florida and the USA
Email received 07.14.17
OUTSTANDING!!!  I have never seen anything so awesome!  Thank you!! -Lynn Olsen (mother of bride) referring to video of wedding of Kacy & Zach on Yacht Sensation June 17th, 2017
Email Received 07.13.17 
Thanks so much for the lovely dvd! We love it and although we booked quite last minute, we are so so pleased we booked you. It captures the day in a different way to photos, and makes it somehow more real that it did actually happen and wasn't a dream! -Joanna Williams wedding 05.17.17 at Grand Plaza.
Email received 07.12.17
 "This looks so great! I've already shared this video so many times. It really captures the day. I cant believe you were able to capture it so exactly. Thank you! Thank you!"
-Cheri Holwerda, Wedding 06.09.17 at Post Card Inn, St Pete Beach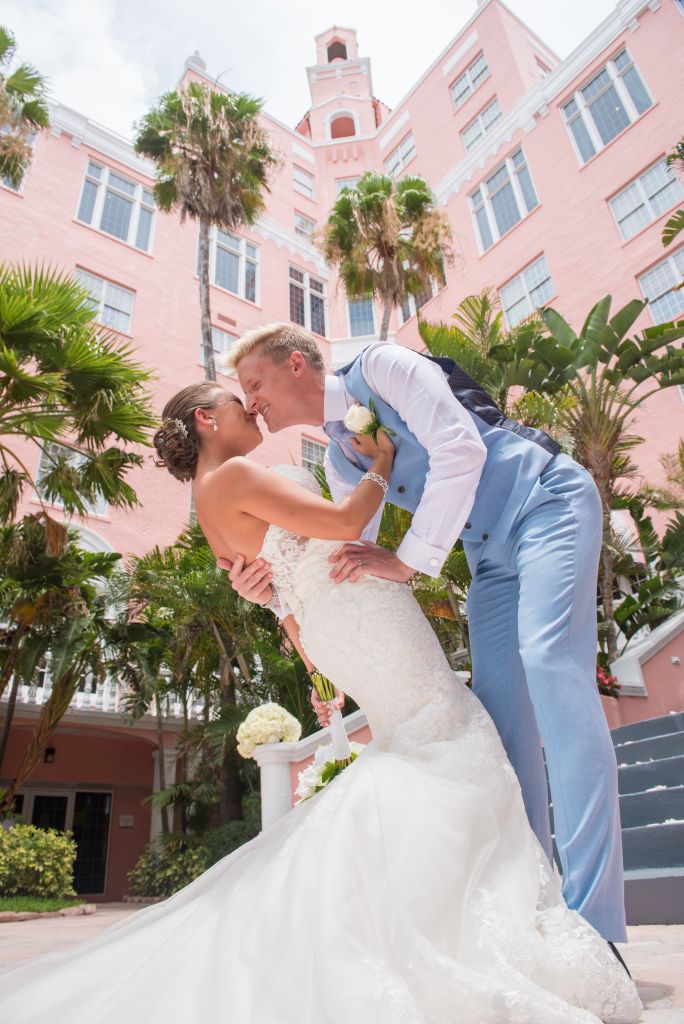 Wedding Wire Review posted July 4th, 2017
We had a fantastic experience with the team at Celebrations! They were very professional and very attentive to detail to ensure that every picture was perfect. We had one photographer with the Groom party while getting ready and 2 with the bridal party getting ready. We then had all three for the ceremony and pictures afterwards. The team were very happy to take as many great pictures as they could and to make use of the fantastic backdrop that we had at the Don CeSar hotel. We also used Celebrations for the videography which included drone footage. Everybody at the wedding enjoyed the drone and the footage that we have received back is truly spectacular. The team stayed throughout the night and continued snapping away during our reception which went on late into the night. We had excellent communication with Celebrations throughout the whole process (which was very important as we flew from England for our wedding) and I would highly recommend their services. – Katie O'Donoghue, wedding May 23rd at The Don CeSar

View our Wedding Photographers in Tampa, Clearwater, and St Petersburg wedding galleries by location.
Our Tampa Wedding DJs are Professional, Friendly & Flexible and will cater to your needs.
We are based in Tampa Bay and will travel all across Florida & US.  We have shot weddings from New York City to Key West.  See Destination Weddings
See our reviews from our brides and grooms.
Book our services online, and save money and time.
On our Big Screen Projectors, your guests can see footage from the ceremony during the reception.
Create a Magical and Romantic atmosphere with our UPLIGHTING.
We make it easy for you to get information.  You can use the easy contact form (to the right), we will respond promptly! We have a full-time office staff, and are always here to answer your questions.
View Quinces, Bar Mitzvahs, School Plays, Graduations, and more on our Events Pages
As you begin the exciting process of planning for your wedding,  you can rest assured that our Tampa Photographers will value your time.  All of our rates are listed online, so there is no guessing, how much do we charge.  We are not the cheapest, however, when you compare value, we think you will like what you see.  We believe an educated bride will be more likely to be a happy bride after the wedding.  Therefore, on our website,  we strive to provide content, which will help you to avoid certain pitfalls that can happen on your special day.   It is our goal that you can do the planning and organizing of your wedding from the comfort of your own home.  Our tips and advice pages are from years of experience of performing weddings in Tampa Bay.  See FAQ pages for frequently asked questions.  This information will help you, which, in return,  will help us to give you the best images and video possible.  If you have any questions feel free to use the contact form below, or email above.

Weddings can be a very stressful event, but if you allow us to guide you with our experience from over 4,100 events, your special day will be a resounding success.  Our photographers in Tampa are very skilled at what they do, however, some things are beyond our control, but within your control.   We address some of these issues on our website to help guide you in the right direction.  Our blogs also are a great source for ideas and our recent work.
When you book us for your wedding we will give you a Bridal Folder with information and worksheets so that you can design our services to meet your needs.   We approach every wedding as though, this will be our best wedding over.  Passionately Pursuing Excellence is not just a motto, but it is truly how we operate.  With your help, our photographers in Tampa will allow you and your family to cherish this special day for years to come.