Jayme & James Medefind Wedding at the Palmetto Riverside Bed & Breakfast on the shores of the Manatee River across from Bradenton. This venue which sits on the Manatee River just across from Bradenton is one of our favorite wedding locations.  View this wedding video and you will see why.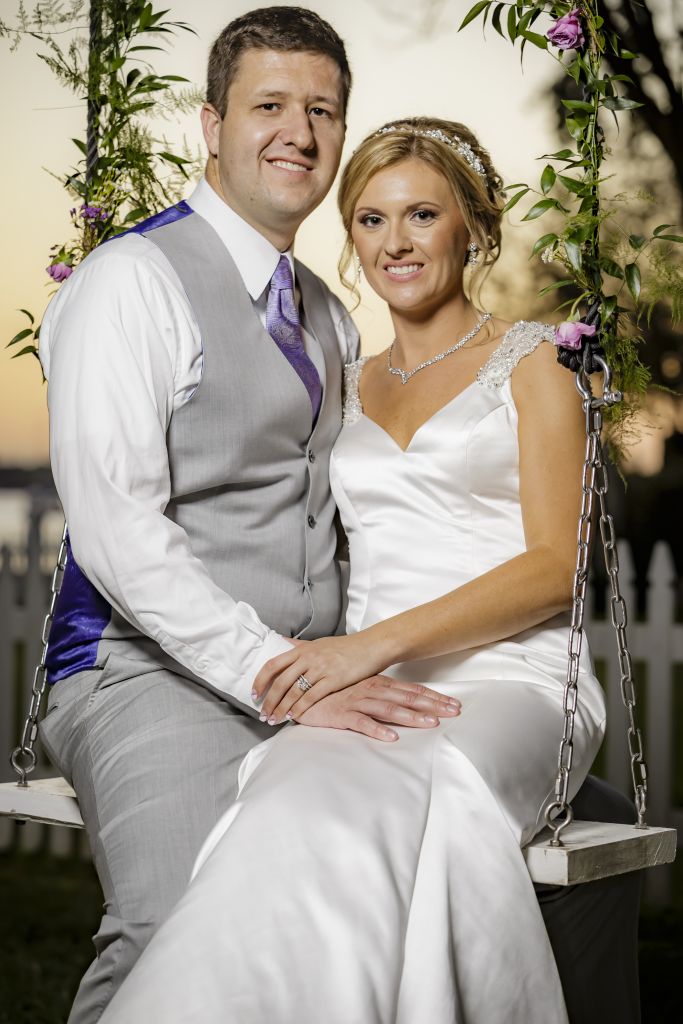 I love a groom that is not afraid to show some emotion.  It was obvious that James love for Jayme was deep, you could see it in his eyes.  Jayme & James met in 2013 when Jayme just started her 2nd year of residency and James starting a real estate business. They are lovers of Labradoodles. One week before their engagment they got a Labradoodle puppy, Bentley.   On the day of the wedding I just happen to catch James suprising Jayme with the news that he got a Labradoodle sister for Bentley and you see, Jayme's emotional reaction, as well as a tear in Jame's eye as well. We filmed their Love Story which you can see the whole story of their relationship.
The owners of Palmetto Bed & Breakfast, Wim and Mieke are some of the nicest people you will ever meat. They treat every couple and their families like their own family. Even though they host a wedding every weekend, you would think that yours was the only wedding on their mind! They go above and beyond to help in any way possible from setting up decor to making sure that your bridal party has everything they need. The B&B is absolutely the most romantic place in the area to host a wedding! It has everything a wedding photographer needs, nice country atmosphere, great water scenery, and even a nice pier for sunsets.  It sure beats Clearwater Beach.  For more information on having a wedding at the Palmetto Riverside Bed & Breakfast see .
For more of our weddings in the Sarasota Bradenton area see http://celebrationsoftampabay.com/wedding-videographers-sarasota/