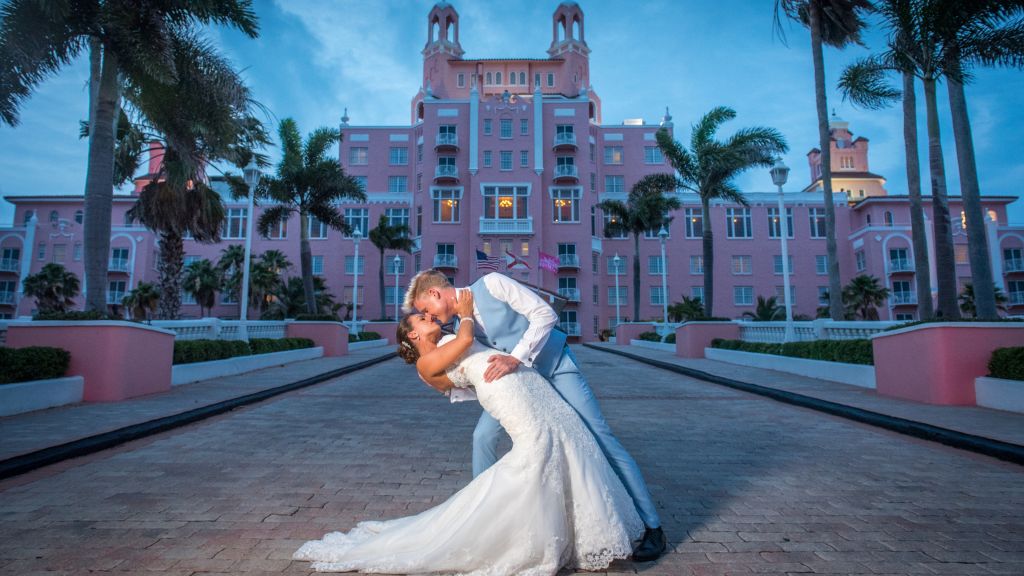 May Wedding at The Don CeSar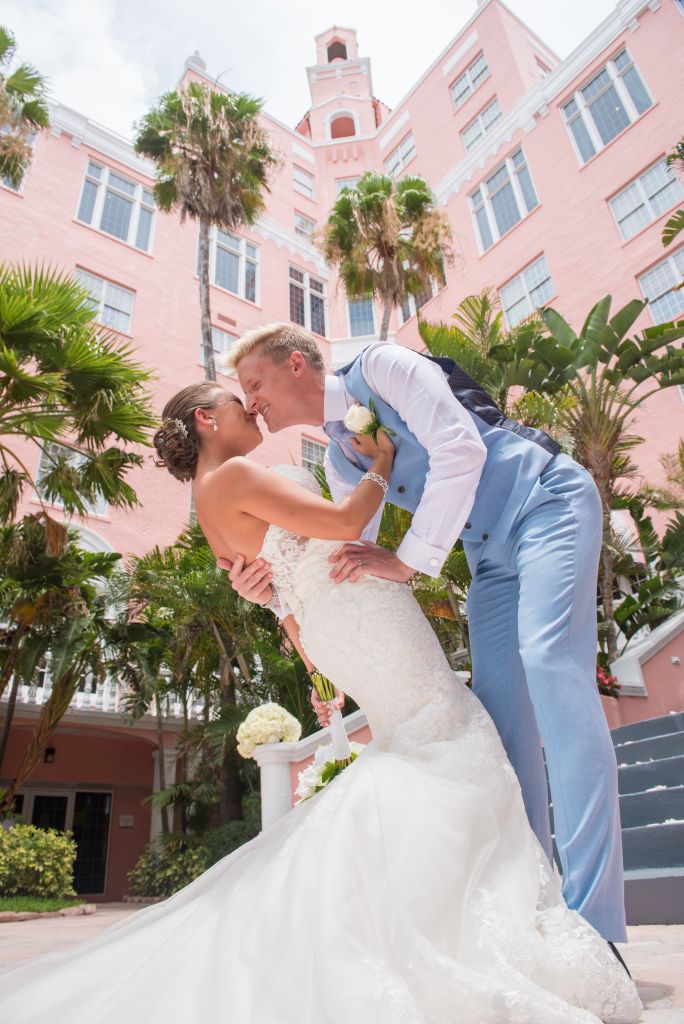 A Destination wedding of Katie & Joe Dobslaw in the tropical courtyard of the Don CeSar Resort on St Pete Beach. Katie & Joe flew "across the pond" from London, England to get married this famous landmark "Pink Palace" hotel on St Pete Beach.
A word of advice to brides getting married at The Don CeSar. Pick a wedding date on a Monday – Thursday. The venue and the beach were not crowded at all, which made it so much easier to get great photography and video. Another thing that Katie & Joe did right is they allowed themselves and us plenty of time. The wedding as at 1pm and they took a break after some family photos for an hour. After they were refreshed continued with pictures on the beach and inside of this elegant wedding venue.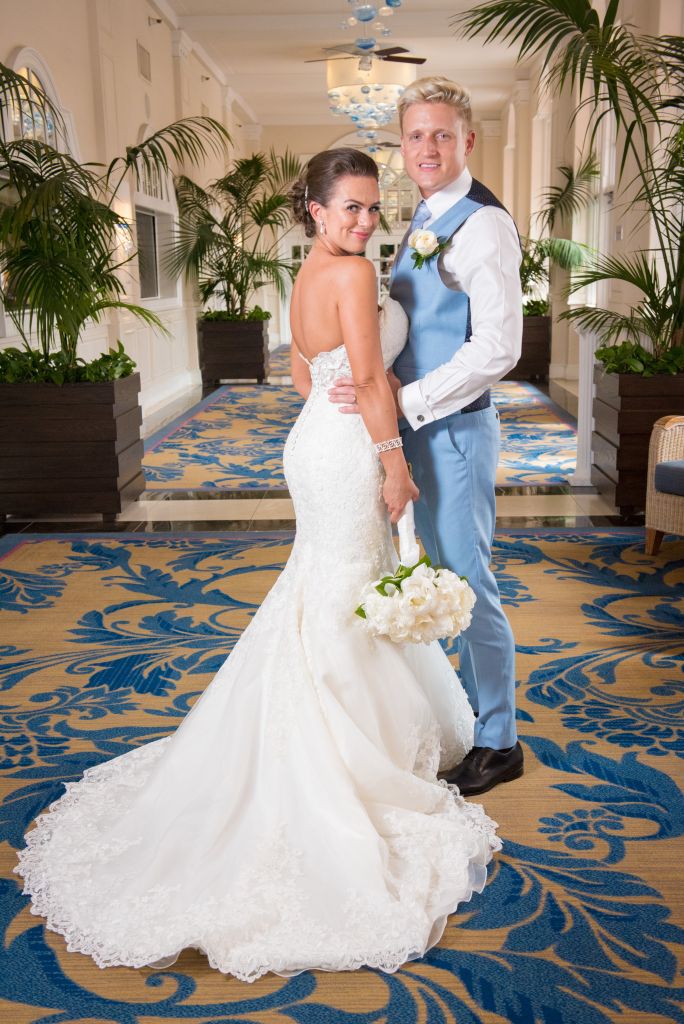 The staff at the Don CeSar could not have been more friendly. They were so accomodating to the bride and groom as well as her photographers and videographer. It is an ideal venue for photography and video. Obviously the architecture and color of the hotel makes for a great back ground, however, they also have some excellent areas indoors. It is always important if getting married on the beach in Florida to have a resort that also has nice areas indoors for pictures, due to the heat and unpredictable weather in Tampa Bay. The spiral staircase and the elegant hallways with gorgeous chandeliers give a photographer, plenty of opportunities for great wedding photos.
The entertainment provided by Joe Farren who did a great job at keeping the dance floor full.
The wedding cordinater was Ashley Zullo with Parties A La Carte  , one of the better cordinaters we have worked with. She was always there making sure everything ran smooth yet never overbearing, a true servant for the bride.