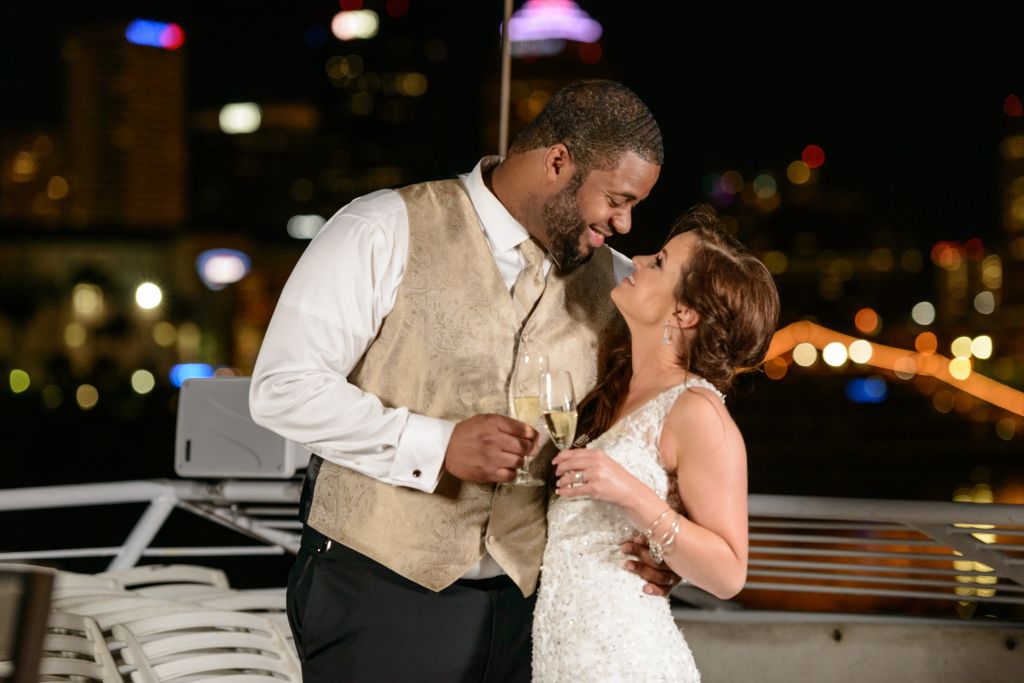 Wedding on Yacht Starship 2 of Anna Ostlund & Irshaun Pinckney in Tampa, Florida
Anna & Irshaun met at Disney World where the magic takes place. Its no wonder why they are headed for a marriage that will be happily ever after. From the moment they started dating they have been the best of friends. With each day forward they will continue to grow their frienndship. God has blessed each of them and they are grateful for this next step.  Yaroslav shot the still photography and Randy the video.
The Yacht Starship 2 is one of 4 ships operateed by Yacht Starship Dining Cruses.  Starship 2 is a little larger than Yacht Sensation in Clearwater, which was nice, after having shot 7 weddings on Sensation this year.   There are 3 decks instead of 2 and more room for the ceremony which takes place on the upper deck. The reception has a pretty decent dance floor with great lighting, more than what you would see on most yachts. Yacht Starship will be having Yacht Starship 4 which is a similiar sized ship to Starship 2 which will be sailing out of Clearwater Beach soon, so the Clearwater Beach Weddings will have the same size ship as the Tampa Weddings.  For more information see Yacht Starship Dining Cruises .