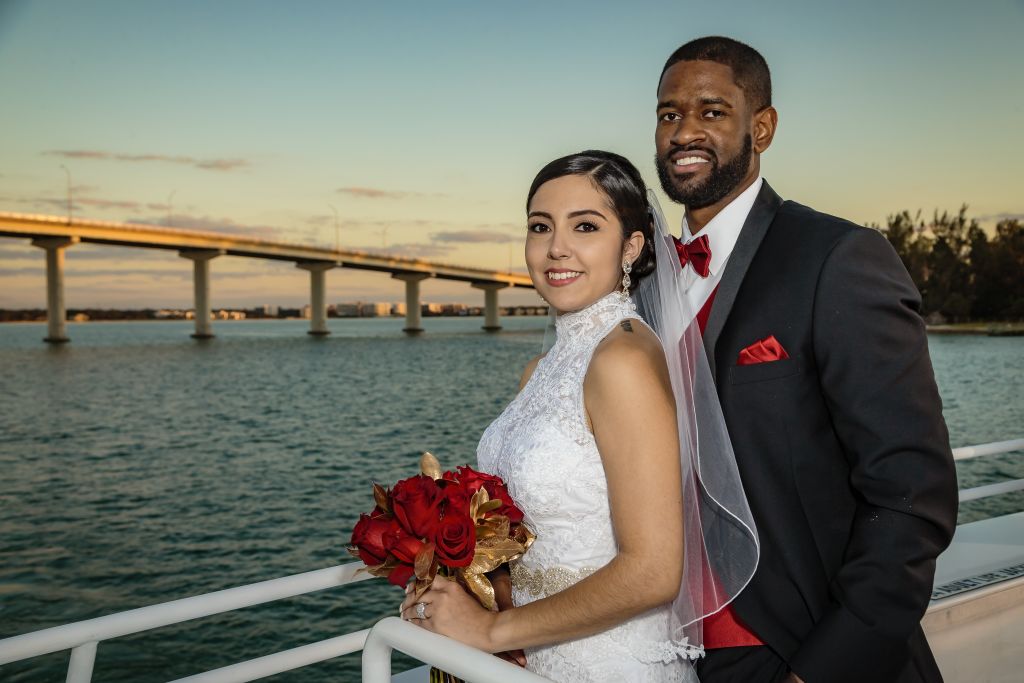 Spectacular scenery on this October evening for the wedding of Amy & Denzel aboard the Yacht Sensation on a sunset cruise in the Gulf.
What started 9 years prior to the wedding day has impacted these 2 lives in the most amazing way. Amy & Denzel met in 2008 at the local YMCA where they both worked at. Their releationship began with a simple text from Denzel and they became friends instantly. They started dating shortly after and have stood by each other since then. They have grown together in the last 9 years and stand as 2 adults who are madly in love with one another. The said their vows on the Yacht Sensation with Clearwater Memorial Bridge in background. Standing in faith they believe that God has brought them and kept them together. They feel without their faith they wouldn't be where they are today and because of that they give praise to the Lord.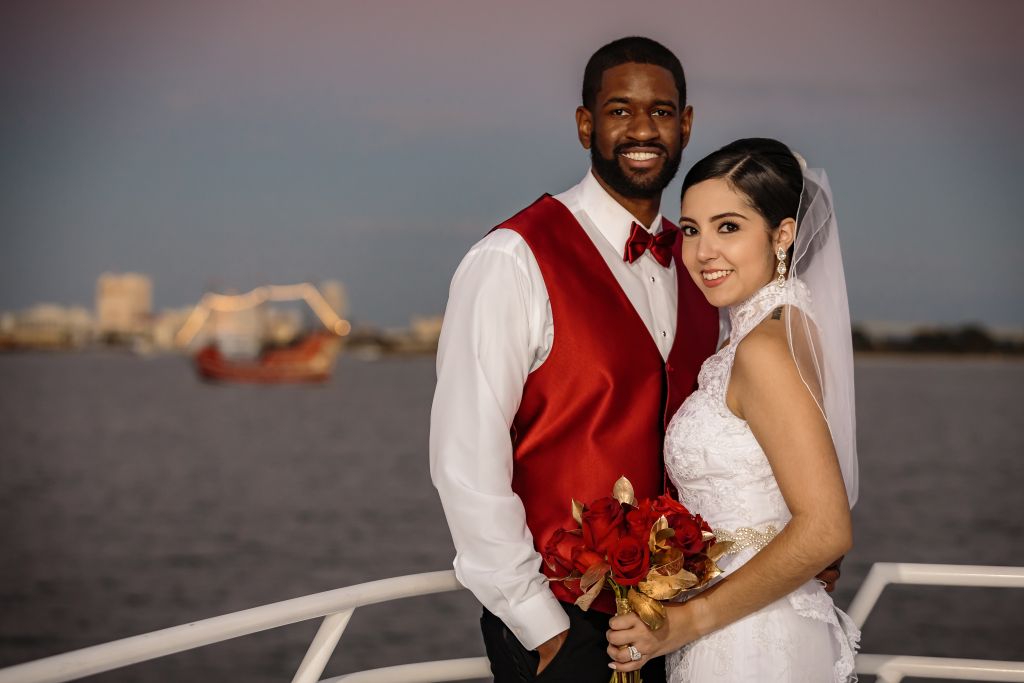 Amanda and Staff of the Yacht Sensation provided the DJ, Cordinating, and great food as always. For more info on having a wedding on any of the Yacht Starship Fleet of Yachts in Clearwater & Tampa see Yacht Starship.
Stils shot by Joe our Photographer in Clearwater Beach
Floral Design by Jennie's Flowers
Cake by Chantilly Cakes 
For more of our wedding videos on Yacht Sensation see our Clearwater Beach Video Page.